Family-Owned, Central Illinois
Towing and Full Service Station
At Winks Towing Service, we are a small, family owned business. Established in 1970, we continue to care about our customers and strive to offer you the best possible service at an affordable rate. We are a full-service gas station and store, automotive shop, and towing business. Our experienced mechanics can fix any minor car issue. This includes brakes, tires, batteries, starters, and oil changes! With our convenient location, right off of I-55/74, at the Market Street exit, we can get you back on the road in no time.
GET A
Quote
All estimates are free and flexible according to distance and scheduling.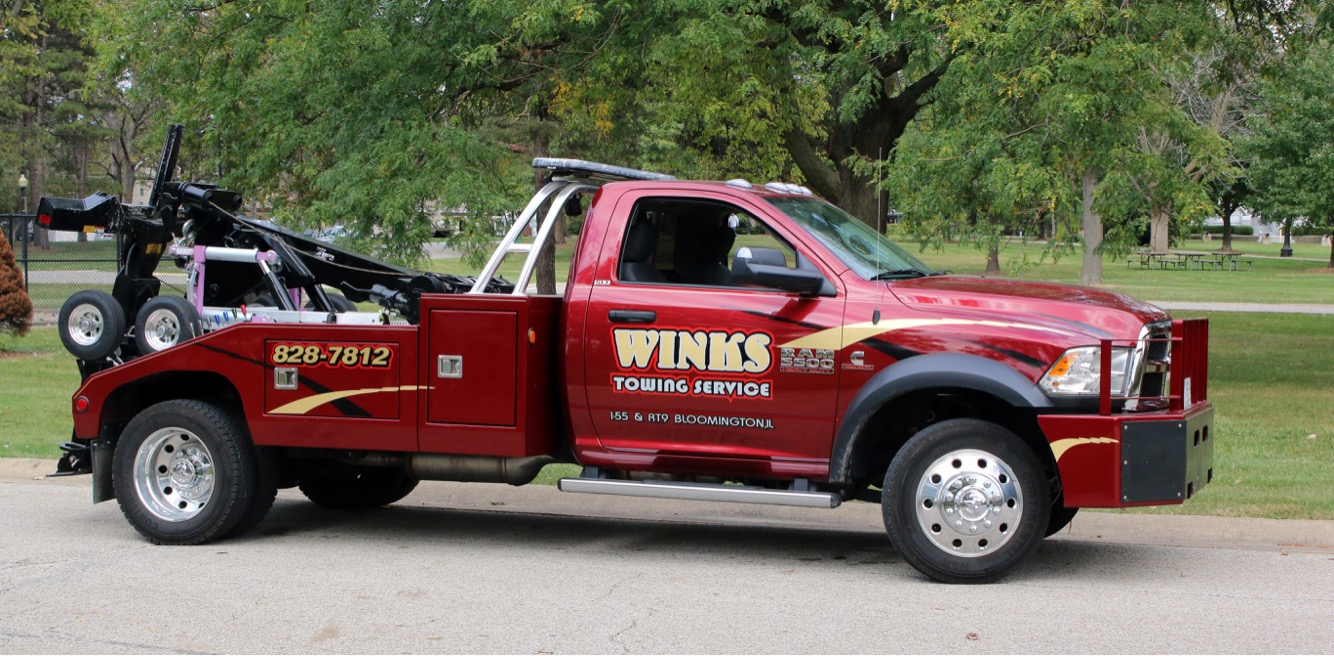 our PROMISE
We strive to uphold the highest of standards in customer service and timeliness. Our family business has served the Bloomington-Normal and surrounding community for almost 60 years! We welcome many returning customers, as well as new customers, daily.
About Us
The Winks family
Charles Winks started the towing, full-service gas station and automotive shop in 1970. Times may have changed in 60 years, but the family's priorities haven't. Charlie, along with his sons, John and Matthew, and his daughter, Lisa, continue to provide affordable, personalized customer service that can be hard to find. Stop by and see us today!